I normally get my hair highlighted with shade of blond and light brown. With the salons being closed for now, I emailed my hair stylist to get her advice on what to do with my dark roots which have a few grays coming through as well – ugh!
Wanted to share her professional advice:
"For your hair please do not use any color . Unfortunately hilights on your dark hair will be hard to do yourself and everything that is not strong enough will be yellow.

I think you will be much more beautiful just have dark roots with your own than mess with it.

We can fix that when this is over as long you don't mess with going lighter and then need to go through months of corrective color.
My suggestion will be keep your dark roots and the blond where you have it. "
If you have couple gray use L'Oreal Paris Magic Root Cover Up in brown just on your roots .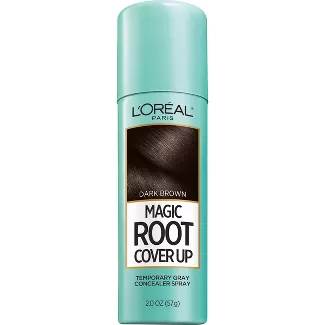 Hope this helps!